My Background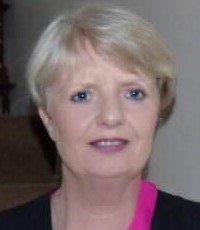 I hold a BA (Hons) in Counselling and Psychotherapy from Cork Institute of Technology and a Post Qualifying Diploma in Gestalt Adolescent Psychotherapy through the Blackfort Adolescent Gestalt Institute. I am fully trained in EMDR Therapy.
I am an integrative psychotherapist and I draw on a variety of theoretical approaches and models including person-centred, psycho-dynamic, gestalt, transactional analysis, cognitive behavioural therapy (CBT), attachment theories (including developmental trauma and personality theories), family systems approach, somatic experiencing and mindfulness.
I am fully accredited by the Irish Association of Humanistic and Integrative Psychotherapists (IAHIP) to practice as a Counsellor & Psychotherapist and abide by their code of ethics."
As a humanistic and integrative psychotherapist and I draw on a variety of theoretical approaches and models. including person-centered, psychodynamic, gestalt, transactional analysis, cognitive behavioural therapy (CBT), attachment theories (including developmental trauma and personality theories), family systems approach, and mindfulness.
I am dedicated to my continuous professional development by engaging in regular training and workshops.
Before retraining as a therapist, I worked as a Human Resources Professional in a multinational company for many years. During that time I was a member of the Institute of Personnel and Development and worked with people from a wide variety of backgrounds dealing with personal and professional issues that impacted them.
Therapeutic Approach
As a counselor, I work in a  humanistic way which means that for the most part I am non-directive, and together we will agree on a direction for the work at a pace and depth comfortable for you. This means that you are given the space you need to explore your feelings and thoughts, thus allowing you the opportunity to tap into your individual potential and strengths to find your own answers.  Encouraging your own personal growth.
I work in an integrative way drawing a variety of concepts, theories and techniques from a number of approaches, such as Person-Centered, Gestalt, Transactional Analysis, Somatic Experiencing, Mindfulness, CBT, Visualization. Using these methods, my aim is to help you find a means to work through struggles and access healthier self-awareness and personal resources to achieve this. I tailor the therapy that is most appropriate for each individual client.
I value the importance of the relationship between us. Through our relationship and the supportive environment you can become more aware of your thoughts, feelings and ways of relating to yourself and others.
I believe in empowering each individual to find healing, knowledge and wisdom within themselves. I work from the fundamental belief that you have the capacity to self-heal with the appropriate guidance and support. Together we will focus on what is occurring, in the here and now, helping you to notice your inner experience from moment to moment.
As a therapist, my primary role, is to hear you and help you to recognize, articulate and explore situations and feelings in a non-judgmental way in a safe and confidential setting.   I will accompany you through your journey of exploration, validate your experiences and bear witness to any changes you wish to make in your life.
I offer short-term crisis counselling and more in-depth long-term therapy.
Getting Started
At the initial counselling session, I will explore your reasons for attending counselling. What you would like from counselling and advise how we can proceed towards an agreed goal. Counseling can be short term or long term. Weekly sessions are usually most beneficial.
Endings
The relationship between client and therapist is unique, therefore bringing that relationship to an end is an important part of the therapeutic process. We will decide together when it is time to finish. Sessions may be reduced gradually – the timing of this depends on your personal circumstances and the nature of our work together. One aspect to consider is that it can be important to finish the work after an agreed time and discuss feelings around endings. How we approach saying goodbye can be useful for other endings in your wider life.
About Mindfulness
According to Mindfulness guru Jon Kabat Zinn, "Mindfulness means paying attention in a particular way…..on purpose, in the present moment and without judgment" (Full Catastrophe Living, 1996). Mindfulness is not about trying to get anywhere – but simply being aware of where we are – and allowing ourselves to BE, AS we are. Mindfulness is a relaxation technique originating from ancient Buddhist meditation practice. Using it we learn to observe our mind at work, without getting caught up our thoughts. It is about learning to allow thoughts to happen and to notice them.
Mindfulness allows us to focus our attention on our emotions, thoughts and sensations in the present moment, without looking at the past or predicting the future. It helps us to calm and/or separate from our thoughts. It helps us to observe what is happening without getting caught up in it or judging the situation or ourselves. Through this kind of self-reflection, we can recognize that our thoughts are just – thoughts, that we can learn to accept our thoughts as they occur with no other meaning.
Regular Mindfulness practice leads to awareness that is open, gentle, sensitive, kind, and curious. It does so through paying attention in a purposeful way without judging, it does not try to minimize or exaggerate anything that is happening.
With mindfulness & self-compassion we can repair relationship disconnections with our partner, children or friends this is a crucial aspect of developing a secure attachment relationships with those important to us.